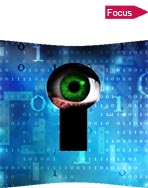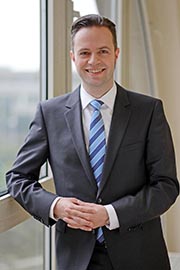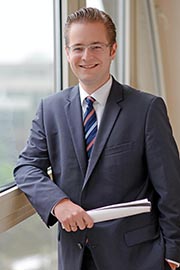 Transparency register: Reporting obligations as of 01.10.2017
Information sheet on the new Transparency Register
The amended Money Laundering Act (German GwG) implemented the so-called Transparency Register. The companies concerned are obliged to file information about their so-called "beneficial owners", i. e. persons possessing the factual power of control, by 1 October 2017. Violations can be punished with fines of up to EUR 100,000 respectively up to EUR 1,000,000 for serious, repeated or systematic violations, for those obliged from the financial sector even up to EUR 5,000,000 or 10 percent of the annual turnover. Failures to comply can also be published on the website of the regulatory authority.
I. Target group of addressees
The new transparency obligations apply to legal persons under private law (i. e., for example, GmbH, AG, SE, or KGaA) as well as registered partnerships (i. e., OHG and KG including GmbH & Co. KG). Trusts and trust-like entities as well as foundations and associations with no legal capacity are also subject to disclosure requirements. However, the precondition is always to have a registered office in the Federal Republic of Germany.
II. Subject matter of the obligation to register ("beneficial owners")
The so-called beneficial owner has to be registered with the Transparency Register. The beneficial owner of a reportable association is any natural person who directly or indirectly (i) holds more than 25 percent of the share capital, (ii) controls more than 25 percent of the voting rights or (iii) exercises comparable control. The exercise of control in the latter sense is determined pursuant to section 290 (2) to (4) of the German Commercial Code (HGB), i. e. determined by the factual power of control in the company. In addition, the parties involved in trust relationships and holders of special voting rights are also classified as beneficial owners, which entails a corresponding obligation for the Company to disclose information.
Information on the beneficial owner must include (i) first name and surname, (ii) date of birth, (iii) domicile and (iv) the nature and extent of the economic interest.
It is of considerable importance – however, in practice extremely difficult and uncertain – that an beneficial ownership can also be obtained by indirect control, i. e. through the intermediation of companies. This is illustrated by the following example:
There is no natural person holding shares in A-GmbH. The shareholders of A-GmbH are B-GmbH, C-GmbH and D-GmbH, each holding 1/3 of the shares. Although this means that the 25 percent minimum has been exceeded, the obligation to register is not triggered because no natural person is a shareholder of A-GmbH. However, the managing director of A-GmbH is subject to reporting requirements if natural persons have a controlling influence on the next shareholding level, i. e. on the shareholders of B-, C- or D-GmbH. It is not ultimately clear to what extent research on all levels of such participation chains (group structures) can be demanded, since the legislator's motives are not clearly formulated in this respect.
Due to the difficulties encountered in determining the beneficial owner in individual cases, the legislator has created a catchall element: If no beneficial owner can be determined on the basis of the above-mentioned criteria, the legal representatives or managing partners are deemed to be beneficial owners.
III. Duty of the shareholders to cooperate
In order to enable the associations subject to reporting requirements to fulfil their reporting obligations, shareholders or other persons exercising a controlling influence, for example by means of a voting agreement, who are deemed to be beneficial owners of a company, must provide the company with the necessary information about their person and inform it immediately of any changes to this information.
Furthermore, the legislator demands that associations subject to reporting duties have to verify at least once a year whether the beneficial owners have changed and to document this. Changes must be reported immediately to the Transparency Register.
IV. Facilitations
It is not necessary to transmit the information to the Transparency Register if the information on the beneficial owner is already evident from public registers, in particular the Commercial Register. The share register is not considered to be a public register in this sense. Stock exchange-listed companies do not have to make any disclosures in the Transparency Register. It is unclear whether this also applies to their subsidiaries; there are good arguments in favour. If the beneficial owner is evident from the Business Register, there is no need to report to the Transparency Register.
V. Sanctions
Violations of the new notification and disclosure duties can be punished with fines of up to EUR 100,000 or EUR 1,000,000 in the case of serious, repeated or systematic violations, and for those obliged from the financial sector even up to EUR 5,000,000 or 10 percent of the annual turnover. Fines may be imposed on (i) the association subject to disclosure, (ii) its management bodies or (iii) its shareholders. In addition, decisions on fines can be published on the supervisory authority's website ("naming and shaming") for up to five years.
VI. Right of access
Inspection of the Transparency Register is in particular permitted to supervisory and law enforcement authorities. In addition, other persons who can prove a legitimate interest are entitled to inspect the Transparency Register.
This information sheet only contains a non-binding overview and does not replace any legal advice.
Please do not hesitate to contact us if you have any questions.