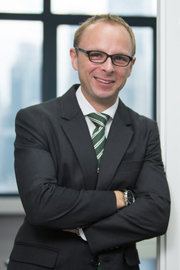 SOCSO for foreign workers (including expatriates) from 1 st January 2019
The Cabinet of the Prime Minister YAB Tun Dr. Mahathir Bin Mohamad has recently decided to place the social security protection of all foreign workers in Malaysia under the Social Security Organization (hereinafter referred to as "SOCSO"), with effect from 1st January 2019.
This is a big step forward since, previously, contributions to SOCSO were not made for government servants, foreign employees, self-employed persons, sole proprietors & partnership, domestic servants or spouses.
The Human Resources Minister, M. Kulasegaran, said that this extension of SOCSO to foreigners was in line with the Equality of Treatment (Accident Compensation) Convention dated 1925 and the Conference Committee on the Application of Standard under the International Labor Organization (ILO), which Malaysia has ratified and which requires every country to impose uniform benefits for both local and foreign workers.
Hence from 1st January 2019, employers who hire foreign workers with valid working permits including expatriates will have to register their employees with SOCSO and pay monthly contributions according to the rate that will be further defined by the relevant authority under the Employees' Social Security
Act 1969 – Act 41.
The benefits under the Employment Injury Scheme include the
following:
"Medical benefit;
Temporary disablement benefit;
Permanent disablement benefit;
Constant attendance allowance;
Dependents' benefit and rehabilitation; and
" Repatriation cost and funeral expenses.

For the fulfillment of the purpose stated above, employers can go to any of the 54 SOCSO offices, including those in Sabah and Sarawak, to register their foreign workers.
Consequently, this new measure incurs costs for employers who will have to pay social contributions on behalf of their foreign workers.
However, please note that foreign workers will not be covered by the Invalidity of the Pension provided for under Act 4.