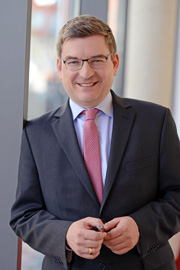 Luther advises Zurich on the acquisition of CityPlaza in Stuttgart
The Zurich Group Germany has acquired the CityPlaza inner-city office and commercial building in Stuttgart. The insurance company was advised by law firm Luther on the purchase. For many years now, the Zurich Group has relied on the expertise of the German full-service law firm.
The seller is a Spanish family office, which is managed by Conren Land. The building, completed in 2003 and certified with DGNB Gold, offers 19,000 sqm of office and retail space and is fully rented. The parties have agreed not to disclose the purchase price.
For Zurich
Luther, Real Estate and Real Estate Business Law: Ingo Erberich (Lead Partner), Michael Kunkel, LL.M. (Partner), Holger Hembach, LL.M., Daniel Schillberg, Christiane Juhnke (all Cologne)
Luther, Environment, Planning, Regulatory: Dr. Stefan Altenschmidt, LL.M. (Partner), Dr. Adina Sitzer (both Dusseldorf)
Luther, Tax Law: Peter Fabry (Partner, Munich), Dr. Zacharias-Alexis Schneider, LL.B., LL.M. (Hanover)
For the seller
Jones Long LaSalle
For Conren Land
Freshfields Bruckhaus Deringer