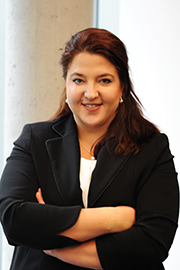 Luther advises Patrizia on sale of Munich property to Quantum
Patrizia Immobilien AG has sold the multi-tenant office property "Parksite" in the Parkstadt Schwabing in Munich to Quantum. Quantum acquires the property for an individual fund established by BNP Paribas REIM Germany.
The fully let, four-storey office building in Wilhelm-Wagenfeld-Strasse 1-3 was built in 2008. The property covers an area of 8,000 m². Quantum was advised by Neuwerk Rechtsanwälte. Luther Rechtsanwaltsgesellschaft and CBRE supported Patrizia as consultants.
For Patrizia:
Luther, Real Estate: Katharina von Hermanni (Partner, lead), Irene Nezer-Kasch, Daniella Drasdo
Luther, Tax: Peter Fabry (Partner), Christine Herdt
Luther, Regulatory law: Dr. Rolf Kobabe
For Quantum:
Neuwerk, Real Estate: Dr. Claudia Jehle und Dr. Annette Heinz