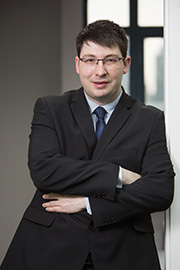 New procedure for travelling to the European Union - the European Travel Information Authorisation System (ETIAS)
From 2020, individuals who currently enjoy visa-free travel to any country within the European Union Schengen Zone may firstly be required to apply for pre-approval via the European Travel Information Authorisation System (ETIAS). The current list of countries whose citizens enjoy such status includes Malaysia.
The ETIAS was approved by the EU Commission in 2016. Its aim is to regulate the security aspects of persons travelling to and from Europe from countries whose citizens do not currently need to notify the EU immigration authorities of their travel particulars/identification and enjoy visa-free travel.
In similarity to the Electronic System for Travel Authorisation (ESTA) currently adopted by the United States immigration authorities, the ETIAS will require applicants, prior to departing to any member state within the European Union Schengen area, to complete an online application form containing amongst other things:
Personal particulars of the applicant (such as name, address and date of birth);

Education and work experience;

Background check questions (for example, concerning medical conditions and criminal records); and

Where applicable, the first member state which the applicant intends to enter.
Fees for obtaining ETIAS approval are intended to be nominal (being estimated at EUR 5.00 per applicant) and applications for and behalf of minors will incur no fees at all. It is intended that most applications will be approved in a matter of minutes and, once approved, the approval will last for a period of five years.
Companies that send their Malaysian employees to Europe on a regular basis should notify their staff about these latest developments to avoid disappointments at the airport.
Contact