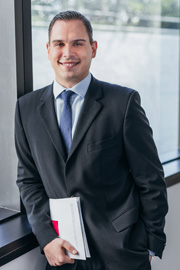 BKPM to confirm tax status of companies for all procedures
Yesterday, February 11th 2016, the Government of the Republic of Indonesia announced a major revision of the country's Negative Investment List (NIL) that defines restrictions on foreign direct investment in the listed business sectors by limiting foreign shareholding. The NIL had last been revised in 2014 when it continued to tighten restrictions in what seemed to be a broader tendency towards protectionism in Indonesia.
The wording of the amendment to the NIL is expected to be made available after the respective Presidential Regulation has been passed. Statements made by the President and the Coordinating Minister for Economic Affairs, Darmin Nasution, reveal the following so far:
Twenty business categories that were previously closed to foreign direct investment (FDI) have been fully or partially opened, affecting mainly the following sectors ( % in brackets shows maxi-mum amount of permitted foreign shareholding):
Health support services (67 %);
Land transportation for passengers (49 %);
Film distribution (100 %);
Extra-high voltage installation (49 %).
Categories that had been a part of the NIL have been removed, i.e. now allowing 100 % foreign ownership in the following sectors:
Crumb rubber;
Cold storage;
Tourism (restaurants, bars, cafes, recreation parks, sports centers);
Film industry;
E-commerce and online marketplaces valued at more than IDR 100 billion (approx. USD 7.4 million);
Institutions for telecommunication equipment testing;
Toll road management;
Non-hazardous waste management;
Medicine raw materials.
Relaxations will be implemented for the following sectors, allowing foreign shareholders to own up to 67 % of shares:
Distributorship and Warehousing;
Work training;
Travel bureaus;
Golf courses;
Air transportation support services;
Private museums;
Food services;
MICE (Meeting, Incentive, Conference, and Exhibition);
Construction services for work worth more than IDR 10 billion (approx. USD 743,000.00);
Telecommunication networks integrated with telecommunication services.
Especially in the field of Distribution the changes reflect a major change. Foreign shareholding had been limited to 33 % by the 2014 revision, leaving foreign business without a chance to hold a controlling stake in the distribution of their goods from overseas production in Indonesia.
We would be happy to support you in re-evaluating your ongoing or planned investment in Indo-nesia based on these new regulations. For investments made under the past more restrictive in-vestment regime, the shareholding and structure should be reviewed and joint venture partners should be approached in order to maximise control under the new rules.
Please do not hesitate to contact us.